Interaction
•

Connects

•

Everyone

September 2-5, 2018 in Dresden

The Mensch und Computer conference (Human and Computer) is an annual conference organised by the German Informatics Society (Gesellschaft für Informatik e.V.) and the German Usability Professionals Association (German UPA). With more than 700 participants in the past, the Mensch und Computer alias MuC is one of the largest German-speaking IT conferences and the largest HCI conference in Europe.

The main scope of this conference is to connect people with other IT professionals, keep in touch with the latest trends in the field of HCI, interface design and usability. Therefore, the MuC comprises two main tracks. While the scientific track ("Mensch-Computer-Interaktion" - MCI) presents new research findings in the field of HCI, the practice-oriented section ("Usability Professionals" - UP) focuses on state-of-the-art reports and workshops from the usability and user experience sector.
Call for Papers
Interaction with information technology permeates almost every part of our daily life. Interaction not only connects people with technology but also with other people – no matter which age, gender, skills, or origin. That is why this year's conference motto is "Interaction • Connects • Everyone".
Contributions can come from science and economy and can be offered as talks, workshops, tutorials, exhibitions and demos.
We invite you to submit and present in English!
Although the main conference language will be German, English contributions are highly welcomed and we encourage you to submit and demonstrate your work in English.
Contribution Type ― Scientific Track of GI
We invite you to submit full as well as short papers, demos, tutorials and workshops to our research-focused scientific track "Mensch-Computer-Interaktion" (Human-Computer Interaction). Please feel free to submit your work either in German or in English language.
Regarding full papers, we expect a clear scientific contribution with specific research results. You will present your work during session talks in the main part of the conference.
If you have a research idea or first results of your research project, you are invited to submit a short paper which you will present during separate poster sessions at the conference. There you can share and discuss your concepts and ideas with the community.
Demos shall present new and innovative interaction technologies and methodologies. The conference offers a separate demo session for this purpose.
Workshops are open forums for short presentations, discussions or collaborative work related to a specific topic. The workshop organisation, meaning the invitation and selection of contributions, is fully done by each workshop organiser.
The conference's practical track invites you to submit full or creative presentations, workshops and panel discussions, tutorials as well as Young Professionals presentations in German or English language.
Full presentations might present exciting work results, new interaction techniques, new usability or UX methodologies or company-specific processes. You are as well invited to present and discuss controversial topics.
Your written contribution shall comprise 6 to 12 pages whereas your talk will get a 30-minutes slot including the discussion.
Submitting creative presentations means to discuss creative work results as well as experience reports. Your presentation comprises 15 to 30 minutes and is followed by a written article within the conference proceedings.
Workshops and panel discussions within the practical part allows our participants to discuss and work on an interesting topic together with other experts. Each workshop or panel discussion will get a 90-minutes slot at the conference. You are invited to submit a written contribution, although this is no prerequisite for conducting the workshop.
Tutorials offer the opportunity to show theoretical as well as practical knowledge or experiences to other participants. Each tutorial gets either a 90-minutes slot, 4 hours (half day) or 8 hours (full day). If you organise a tutorial, you are rewarded by just paying the reduced conference fee.
Our Young Professionals format allows junior experts to present their graduate thesis or results from professional training. You might find your next employer there in the audience.
Important Dates
Track
Contribution Type
Submission
Acceptance Notice
Camera Ready Submission

MCI

Workshops

April 5
April 13, 2018

April 19, 2018

July 11, 2018

MCI

Full Papers

April 5
April 13, 2018

May 31, 2018

July 11, 2018

MCI

Short Papers (Posters), Demos, Tutorials

June 6, 2018

June 27, 2018

July 11, 2018

UP

Abstracts

April 5
April 13, 2018

from April 30, 2018

Reviewed Version


May 31, 2018

Final Proceedings Version


July 11, 2018
City of Dresden
MuC 2018 is held in Dresden, the capital of the German Federal State of Saxony and has more than 800 years of history. Especially the Old Town buildings from the 17th century are highlights of this beautiful city at the river Elbe. The conference itself takes place in the International Congress Center that is related to the Maritim Hotel.
VISA Information
If you are a non EU citizen, please find if you need a visa for entering Germany and Schengen Area. A list for citizens of countries that need a visa can be found here Do I need a visa?.
Organisers
Scientific Program Committee
Raimund Dachselt (Technische Universität Dresden)

Gerhard Weber (Technische Universität Dresden)

soon to be completed...
Usability Professionals Program Committee
Steffen Hess (Fraunhofer IESE)

Holger Fischer (Universität Paderborn, SICP)

soon to be completed...
sponsoring@mensch-und-computer.de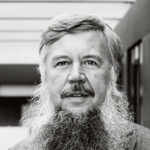 Prof. Dr. rer. nat. habil.
Gerhard Weber
Technische Universität Dresden